Alumni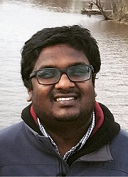 Shrikanth Kulashekar, PhD
Shrikanth worked with us from 2007-2017 and obtained his master's and PhD degree in neuroscience in this time. The topic of his disseration was "The role of cortical oscillations in the estimation and maintenance of sensory and duration information in working memory."
He is now investigating time perception in
Domenica Bueti's group
at Scuola Internazionale Superiore di Studi Avanzati in Triest, Italy.
[
TUHAT
]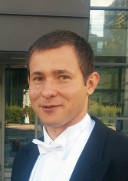 Anton Tokariev, PhD
Anton worked in our group 2013-2016 and graduated in 2015 with his PhD thesis "Studying connectivity in the neonatal EEG."
He is now working in Michael Breakspear's
Systems Neuroscience Group
at QIMR Berghofer Medical Research Institute in Brisbane, Australia.
[
TUHAT
] [
Google Scholar
] [
LinkedIn
]
Former group members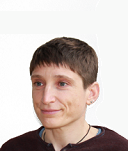 Muriel Lobier, PhD
Muriel was member of our group 2012-18, investigating the effects of spatial visual attention on amplitude and phase synchrony in human MEG data. Muriel has a master's degree in engineering from Ecole Centrale Paris and a master's degree and PhD in neuropsychology from University of Grenoble, France. For her dissertation, she investigated developmental dyslexia with fMRI and MEG under the supervision of Sylvaine Valdois.
She now is working in research and development at Finnish Red Cross Blood Bank.
[
TUHAT
] [
Google Scholar
] [
LinkedIn
]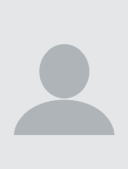 Alexander Zhigalov, PhD
Alexander Zhigalov worked as a postdoctoral researcher in our group 2011-16, investigating the neurophysiological basis of scale-free brain dynamics in humans, and development of data analysis methods relevant to this problem.
Currently, he is developing real-time magneto/electroencephalography neurofeedback systems at the
Department of Neuroscience and Biomedical Engineering at Aalto University
to test a causal role of specific brain regions in behavioural tasks. [
TUHAT
] [
Google Scholar
] [
LinkedIn
]

Isabel Morales-Munoz, PhD
Isabel worked in our group as a postdoctoral researcher 2015-2016, providing psychological and neuropsychological assessments of healthy subjects and ADHD patients. She is now working as PostDoc at the
Mental Health Unit
of the National Insitute for Health and Welfare (THL) in Helsinki. [
Google Scholar
]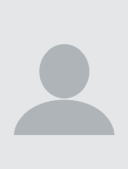 Roxana Semenyuk, PhD
Roxana obtained her PhD in 2013 at Lomonosov Moscow State University. Since that time I worked on Faculty of Biology (Lomonosov MSU, Russia), in Prof. Cichocki lab (RIKEN, Japan), in Palva lab (University of Helsinki, Helsinki) and in Innovation Center of Russian Olympic Committee (Russia). She is investigating optimal brain functioning for performance and decision making.

Simo Monto, PhD
Simo is currently affiliated with the
Jyväskylä Centre for Interdisciplinary Brain Research
. [
TUHAT
]

Luca Dacca
Luca Dacca worked in our group in 2017 as a trainee, investigating brain criticality in different conscious states (e.g. sleep and resting conditions). [
LinkedIn
]

Pantelis Lioumis, PhD
Pantelis is a specialist for TMS-EEG, who worked in our lab 2013-15. Since November 2017, he has been working at the
Centre for Addiction and Mental Health
at the University of Toronto, Canada. [
TUHAT
] [
LinkedIn
]

Ramesh Naidu, PhD (2012-2013)